About Me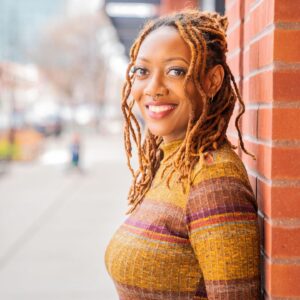 Dr. Anancia Stafford, LCPC
I am a firm believer that seeking wellness is the first step in gaining control over your life and achieving your goals. I serve as a passenger alongside clients in their journey and we collaborate on ways to address concerns, to improve, and to grow. I embrace diversity of all kinds and believe that our unique differences are what makes the world interesting and vibrant.
 I strive to create a comfortable environment through humor, relaxation techniques, understanding and respect to help cultivate a space where clients can express themselves freely. I operate through a holistic Cognitive Behavior Therapy lens. I've worked with a wide range of ages, mental health conditions, culturally diverse populations, and diverse settings such as inpatient and outpatient agencies. I have worked with couples, families, and individuals. I have experience leading psychotherapy, psycho-education and process groups. I also serve as a supervisor for counselors seeking LPC/LCPC licensure in Illinois.
 While I have experience addressing a wide range of issues, my specialty areas involve depression, anxiety, self-esteem, relationship issues, life transition and adjustment, grief,  and identity concerns such as sexual, racial, and personal identity.